Creating a Kitchen Renovation that Values Your Budget
Are you preparing to renovate your kitchen? Kitchen remodels can add value to your home, make it easier to prepare meals, and help your home sell more quickly if you're planning to put it on the market. Perhaps your kitchen is dated, or maybe you find the layout isn't conducive to cooking with your family.
No matter what reason, doing a kitchen renovation in Northern Colorado is a good investment in your home and family. However, like any renovations, you do need to prepare a budget carefully. Spending too much money on your kitchen can impact your finances in the short and long term.
Here are some tips for learning how to budget for your kitchen renovation without breaking the bank.
What Does a Typical Kitchen Remodel Cost?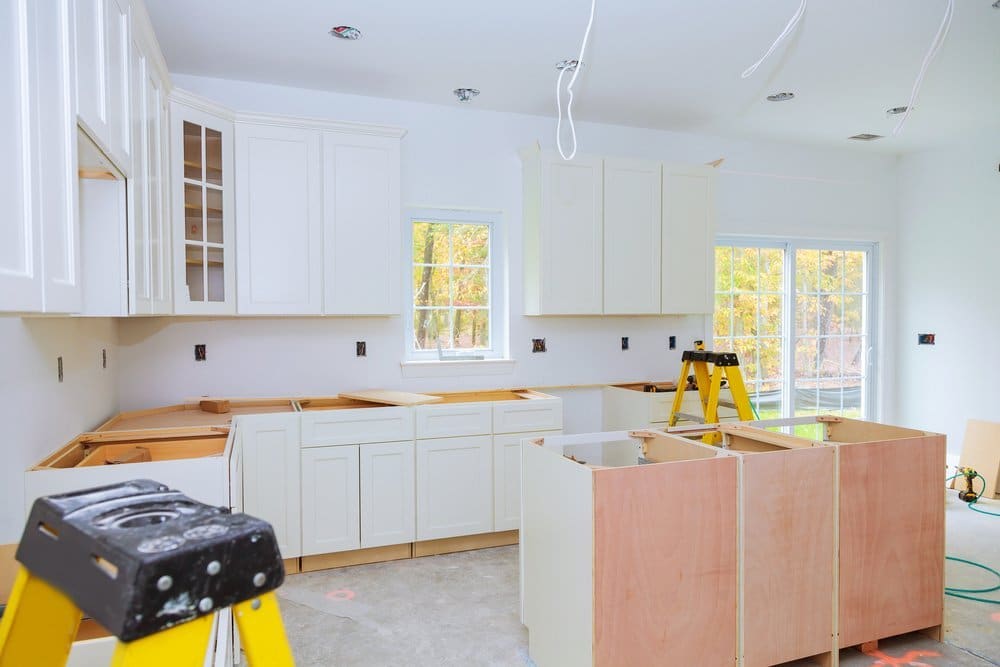 Before you start looking at kitchen remodel ideas, it can help to know what you may need to spend. Suppose the average cost of a remodel is already at the top of your budget. In that case, you will need to carefully look at what you want to do and what quality of material you choose to use.
That's not to say you can't do a kitchen renovation on any budget—you certainly can, and it can look great. You need to carefully consider options and make sure you're making the right choices.
Kitchen remodel costs can vary greatly, of course, depending on how the required amount of work, the size of the space, and the materials you use. The National Kitchen and Bath Association states that minor kitchen remodels in 2019 were typically around $22,500. Significant renovations were three times as much, coming in at $66,000 or more. However, designer kitchens that use high-end fixtures ranged from $48,000 to $90,000. 
To get a better idea of your budget, you will need to consider several other factors. Materials and labor may cost more in your location than they do elsewhere. Larger cities are often more expensive, for example.
Whether or not you're moving the location of your appliances, the age of your home, and if you need to have anything brought up to code will also impact the bottom line.
Why Are You Renovating Your Kitchen?
The first step to determining how much money you will need to spend on your remodel is understanding what you're trying to accomplish.
By having a set goal in mind, you will be better able to complete a kitchen renovation that puts your budget first and gives you the results you want. Do you want to improve the flow of the space? Do you want to create seating or add more counter space for meal prep?
The more refined your goal is, the easier it will be to make decisions and plan out your budget.
Now that you know what you want to accomplish with your renovation, it's time to make a list of what you must have.
Additions may include a large island, a professional grade stove, double ovens, more cabinet space, a dishwasher, and anything else that your kitchen doesn't currently have.
Be careful here—it's easy to list everything you want rather than everything you must have. This list should include only those items that are absolute additions in this renovation.
If there's something you would like to have in your kitchen and recognize you can live without it, it doesn't go on this list.
What You Would Like in Your Kitchen Renovation?
Your next list should include everything you would like to have in your new kitchen and don't consider a necessity.
For example, you might want to have brand new kitchen cabinets, but you may also recognize that you could save money merely by redoing the doors and changing the hardware.
A pot filler might be nice, but it can also be costly if you have to run new water lines. If you find yourself quickly running out of budget, this is the list you start with when you need to cut items.
What Finishes Do You Want to Use?
Finishes include the countertops, backsplash, kitchen faucet, flooring, and other items that can fall more on the decorative side of things.
For example, you can purchase a basic kitchen faucet for very little, but you may want one made from brass that is taller and has a built-in filter. Your countertops can be a functional linoleum, but they can also be granite, marble, or concrete.
There is a wide range of backsplash options, some of which are less than a dollar per square foot. Other options, though, can be twenty dollars per square foot or more. The same is true with flooring.
The quality of your finishes will have a significant impact on your budget. Builder-grade is typically the least expensive, but it's also usually a lower grade of material. It may not be very stylish at all.
High-end finishes can make your kitchen look elegant, but they will very quickly eat away at your budget. Some brand names may also seem to be priced higher than other options.
Research What's Available
One way you may be able to save money on some parts before creating your renovation is to look at what's available.
Look at reviews and do some comparison shopping before you buy anything or make a decision on something.
You might find that the expensive backsplash you love is outside of your budget, but there's one very similar made by another manufacturer that is much more affordable. Budgeting your renovation involves a fair amount of this type of research, especially if you are concerned about going over-budget.
Looking for sales and remainders is also a way to save money. If a manufacturer has discontinued a product, you may be able to purchase what a retailer has left in their inventory at a discount. Remainders can be a great way of saving on the flooring or the backsplash.
How Should You Allocate Your Budget?
As you start listing out the different items you want and the quality you want, you are likely to start seeing that certain parts of your kitchen will cost more than other parts. That is normal. New appliances, for example, typically cost more than your flooring will. The graph below shows one of several different examples of kitchen remodel costs:
However, you will want to adjust your spending in each category to match your must-have and would-like lists.
If new appliances aren't a priority, you may not need to allocate 17% of your budget to that category. These adjustments could give you more money to get those granite countertops you would like.
While finding budget examples can be very helpful, there is no requirement to follow them if they don't reflect what you want to get out of your remodel.
Remember that Budget Categories Can Be Flexible
Once you've set your overall budget, that number may not be very flexible. You may have an exact amount you can spend on your kitchen remodel. Going above that budget could seriously impact your finances.
You need to stick to your bottom line. That will help you approach your remodel more effectively and determine if you can expand your budget a little. If you are looking for the kitchen of your dreams, you may want to make that decision.
Regardless of how you see your bottom line, remember that your budget categories are very flexible. If you find that you can save in one area, you may be able to splurge in another.
Your electrical and plumbing costs may come in under budget. If they do, you can reallocate that money elsewhere. Remember, of course, that you don't have to spend all of it. There's nothing wrong with coming in under-budget on your entire remodel.
Don't Forget to Include Labor Costs
As you can see from the breakdown above, installation labor represents 13% of this sample budget. You do need to remember to keep that cost in mind when calculating your budget. It can be easy to forget about since it's not a tangible item.
You may want to set aside more than 13%, too. It may be a good idea to keep about 20% of your budget in reserve for labor until you have an estimate in hand from a contractor.
Include a Contingency Fund
While it would be nice to believe your kitchen remodel will go exactly as planned, that's unfortunately not always the case. You may find that there's hidden water damage under your cabinets or that you need to replace all of your plumbing.
If you've already put together your budget, these unexpected costs can result in a complete rework of your plan or force you to put in more money.
When this happens, you may want to have a contingency or emergency fund. When you put together a budget, set aside 15 to 20% of your total amount to your contingency. That may seem like a lot, and it is. However, there is good news.
Often, you will know whether or not you will need your contingency budget early on. Many of the worst surprises come from what your contractors discover while demolishing the previous kitchen. You'll likely be able to reallocate your contingency budget.
That said, don't do this too early. If you do, you may find that you've spent your emergency funds before you find an emergency. It's always best to have this contingency money left-over at the end of the remodel. 
These tips will help you prepare your kitchen renovation budget. Remember to consider all of your financial obligations carefully, determine what you can realistically spend, and do your best to stick to that amount. Don't set a budget just to discard it later on.
Ready for a kitchen renovation that values your budget?