6 Signs It's Time to Remodel Your Home
Do you look around your home and wish for something different? Instead of moving into a new home, make the most of what you have with a home remodel. Experienced home remodeling contractors can work with you through the entire process to create a home that is updated, efficient, and meets your needs, no matter if you're remodeling one room or the entire house.
 You don't have to be in your dream home to remodel it—a remodel can turn your existing home into a space that meets your needs and matches your style.
 But how do you know if it's time to take the plunge on a home remodel? Here are six signs it's time to remodel your home:
You've Outgrown The Space
The house that seemed perfect when you bought it 10 years ago is now bursting at the seams, or perhaps you've had life changes that have impacted how you use the home and who is living there.
It's natural for the space in your home to change over time, and as families grow and situations change, you may find you've outgrown the space.
A remodel is a great way to either create more space with an addition or to better use your existing space by taking down walls, combining rooms, and finding the most efficient floorplan for your needs. The beauty of a remodel is that you can create exactly what you want and need.
If you've had elderly parents move in with you, a remodel allows you to add a bedroom and bathroom on the main floor. If you've had more children, you can add more walls to create additional bedrooms.
If you've started a business or are working from home, you can convert a room into a home office or add walls to build a new space.
Your square footage might not change, but a remodel can help the space seem much bigger and usable.
The Layout Isn't Functional
Some homes may seem big enough on paper, but when you actually live in them you realize that the layout simply isn't functional for your lifestyle. Whatever worked for the previous owner may not be a fit for your lifestyle.
It could be having bedrooms on different levels of the house or a room that is too small or doesn't get enough light. It could be a kitchen layout that makes it difficult to entertain or to prepare food or a bathroom design that makes it impossible to have multiple people getting ready at once.
Whatever the issue is, a remodel can greatly improve the layout and make it work for your lifestyle.
When you start to remodel a home, you basically turn the entire home into a blank slate. You can move and remove walls, add windows and doors, move cabinets and appliances, and make any other changes you want.
With all of those possibilities, your contractor and design team can help create the perfect layout for every area of your home.
Walk through your home and think of the pain points you experience with the layout every day. It may be a space that isn't being used well or an area that gets chaotic as it serves multiple purposes.
Some layouts are only inconvenient on occasion, but if there are issues that are harming your everyday lifestyle and continually making your life more difficult, it may be time for a remodel.
You Plan To Stay In Your Home
Remodeling your home can be expensive, depending on the size and extent of your project. But it can also have a large return on investment if you plan to stay in your home.
It is possible to remodel your home on a budget and live with the changes for the long term.
Many people choose to remodel their home when they know they will be in it for a while and want to create a space that works well with their lifestyle and needs.
When you stay in your home for the long haul, you can actually take advantage of the remodel and enjoy it instead of making major changes and then moving. When you spend money on a remodel, you want to stick around to enjoy it.
Most home remodeling projects lose value when you sell the home. If you spend $20,000 to upgrade your home but then sell the home a few years later, you likely won't get much of the investment back when you sell.
If you aren't planning on staying in your home for much longer, the cost of a remodel is likely better used towards buying a new home.
You might have all the bedrooms you need, but what about storage space? Without enough closets, garage space, and other storage areas, stuff can start to overwhelm your space.
Over time, things naturally accumulate and you may find yourself with more belongings than when you bought the house, especially if you added kids, pets, or additional hobbies.
Remodeling your home can create storage space, such as building out closets or storage built-ins, re-vamping the kitchen cabinets and pantry, adding a coat closet or mudroom, or finishing the basement with additional storage.
Instead of simply using the standard storage that came with the house, a remodel allows for customized storage solutions that maximize the space and add a custom touch to your home.
In a remodel, you can add storage to exactly where you need it in the house, down to specialized storage in areas like the laundry room, garage, or home office.
A remodel gives you the chance to really think about how you use your home and what storage areas would make it a better place to live.
The Home Is Worn and Outdated
Some reasons for a home remodel are structural or based on the layout. But other reasons are merely cosmetic. If your home is outdated and no longer matches your style, a remodel can give it a fresh update to bring it into the 21st century and reflect your style.
Similarly, if your home has worn down over time and is starting to show its age, a home remodel can act as a facelift and breathe fresh air into the space.
Some design choices show their age, such as dated vinyl floors, shag carpet, or retro kitchen cabinets. Other changes can bring a home into the modern era, such as raising ceiling or door heights, creating a more open concept, and updating and enlarging bathrooms and closets.
A remodel lets you put your stamp on the house and create a space that perfectly matches your style and design preferences.
Remodeling a home to improve its style and wear can greatly increase the value of the home. Wear and tear, although it is natural over time, can be a red flag to potential buyers down the road and can potentially lead to larger problems if you stay in the house.
Some wear is normal, but if the tiles are starting to peel and detach in the kitchen or bathroom, and the roof is leaking, or the paint is chipping, it is probably time for a remodel.
You Can Afford The Cost and Chaos Of A Remodel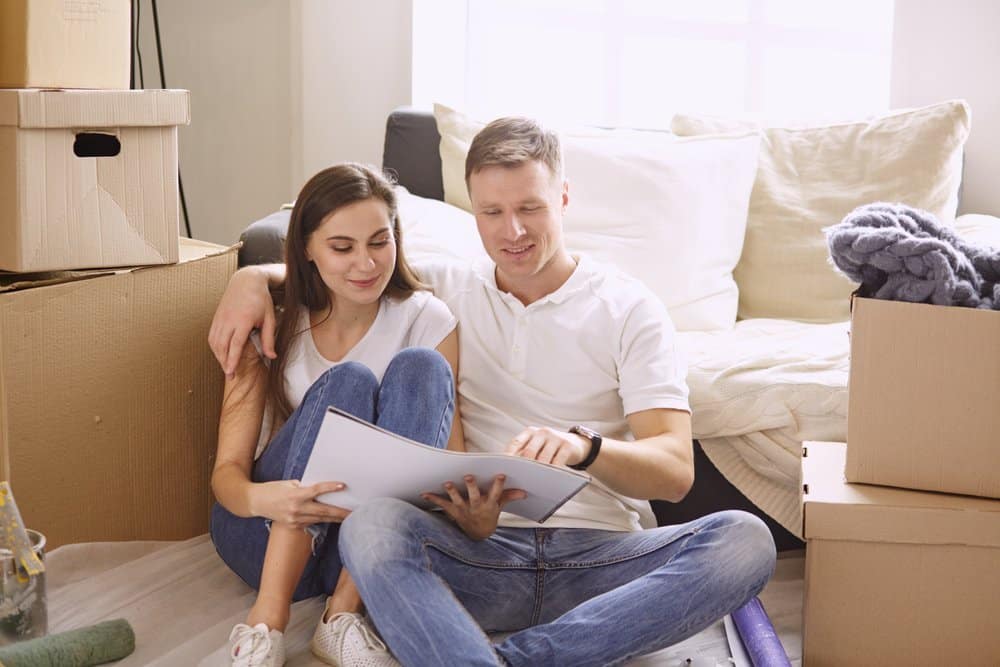 Even if you feel you are ready for an updated home and more space, one of the biggest deciding factors in scheduling a remodel is if you can handle the cost and chaos.
As previously stated, remodeling projects can be rather expensive. The actual cost depends on a variety of factors, including the type and size of project, the age of the house, the materials you use, and many other things.
Experienced home remodeling companies will work with you to create a project that stays within your budget.
If you need to take out a loan for a remodel, start by checking with banks and credit unions to see if you are pre-approved. That can be a deciding factor in if you want to pursue the remodel or not.
Aside from the financial aspect, a home remodel turns your house into a construction zone. If you are remodeling the kitchen, you likely won't have access to your appliances and supplies for parts of the remodel.
Similar for remodeling bathrooms, when you might not always have access to a shower. Consider your life stage and schedule before you agree to a remodel. Home remodels can take weeks or months, depending on their size and scope.
Be prepared to have many aspects of your life upended during that time. If you are getting ready for a major life event like a wedding, new baby, surgery, or vacation, it might not be the best time for a major remodeling project.
 A home remodel is a major project that shouldn't be taken lightly. When the time is right, a remodel can turn your current home into your dream home and greatly improve your living situation.
Think about these six considerations for a home remodel as you make the best decision for your family.
Looking to remodel your home? Let's chat!