How Remodeling Your Home Increases Its Value
Make the most of your home with
home remodel services in Northern Colorado
. Remodeling is a serious endeavor, and the thought of undergoing such a major home project can be scary or overwhelming for some people. But remodeling helps you get the most out of your most valuable asset: your home. Without the stress of moving or selling your home, remodeling allows you to potentially make a great increase in your home's value and stick around to enjoy the improvements.
You don't have to be in your dream home to remodel it. Remodeling allows you to update, reconfigure, or expand your current home. And as you do so, you can not only create a better living space to take advantage of right now, you can also improve your home value for the long term.
Here are six ways remodeling improves your home's value:
Increase Size and Square Footage
One of the best ways to increase a home's value is to add square footage. The size of a home is often directly related to its value, meaning that a larger home will likely be worth more.
Increasing the size of a home through a remodel can come in two different ways: with an addition that builds more square footage, or by reconfiguring the current square footage to add more bedrooms or bathrooms.
Like the name implies, an addition adds on to your house to create a bigger footprint with more space. An addition can be anywhere in the house, from adding an additional bedroom or living area to the side of the house to expanding the current master bedroom or adding a laundry room or storage space. An addition can make your space more functional now and give you room to spread out while also adding value and increasing interest in potential future homebuyers.
Reconfiguring your current square footage to add more rooms can greatly increase the value of your home. This is a popular option for homeowners who don't want to change the outside of their home with an addition or sacrifice their lot size or backyard to add on to the house.
Most houses, especially older houses, have unused space or areas of the home that aren't being utilized. Those small areas can add up to create a lot of available square footage. With some creativity, the space can be reimagined with new walls to expand closets and bathrooms, create more storage space or bedrooms, or increase the size of the kitchen to add more amenities.
A home with more usable space has a higher value, especially if the changes lead to more bedrooms and bathrooms, which have the biggest impact on the home's value.
Related: Creating a Kitchen Renovation that Values Your Budget
Get More Usable Space with a Finished Basement
The biggest potential to adding value to your Northern Colorado home may be right under you in the basement. Many homes in Colorado feature unfinished basements that can significantly increase a home's usable square footage when finished. Even a small basement can potentially add additional bedrooms and bathrooms, which can make a huge improvement in a home's value.
Finishing a basement is a cost-effective way to increase a home's value because it makes an existing space more usable. You don't have some of the costs of building a completely new space with an addition, but you can still add square footage with fewer expenses.
No matter how the basement is designed to be used, such as a large living space, home theater, or basement apartment, finishing it can add lots of value. Think of the basement as a blank canvas that can make your life easier or more enjoyable when finished and stand out to future potential homebuyers.
Many people want to finish their basements but never get around to it, so taking the plunge with a basement remodel can set your home apart and increase its value.
Add an Outdoor Deck for More Value
Outdoor living spaces are a huge draw to potential home buyers. In two identical houses, one with a deck and one without, the home with the deck will almost always have a higher value. With Colorado's year-round sunshine, you can take advantage of a deck for many months of the year.
When adding a deck, you're likely to recoup more than 80% of the cost when you go to sell your house, making it a great investment to not only improve the home while you're still living in it but also in increasing the future value. Adding a deck can increase the living area of a home without having the extra costs of plumbing, walls, and other indoor features. A well-made deck can transform both the inside and outside of a home, typically increasing its overall value.
Update Kitchen and Bathrooms
Kitchens and bathrooms are some of the most frequently used spaces in a home. But if they are cramped, awkward, or outdated, it can ruin the feel of the entire home, potentially lowering its value. Some of the best returns on investment in remodeling come from updating the kitchen and bathrooms.
Adding an additional bathroom is one of the best ways a bathroom can increase the value of your home.
Some homes can be reconfigured to turn unused or wasted space into an extra bathroom. If adding an extra bathroom isn't possible, simply updating the current bathrooms with more light, storage, and modern fixtures can go a long way in increasing your home's value.
A bright, spacious bathroom with storage can change the feel of the entire home and make it a more functional and enjoyable place to live, which can increase the value.
Kitchen remodels run the gamut from completely gutting the space and starting over to simply updating finishes and changing the cupboards and counters. Both approaches and everything in between can add value to a home.
Complete overhauls tend to add the most value and have the biggest return on investment, but nearly any kitchen update can improve the home value. Adding cupboard and counter space, getting rid of an awkward or cramped layout, and updating the finishes and appliances for a more modern look can lead to major home value improvements.
A kitchen doesn't have to be huge to dramatically change a home's value.
Kitchens are often what homeowners look at first in a home, so a beautiful and usable kitchen can stand out and likely improve the home's value.
They also commonly serve as a gathering place and where the family spends a lot of their time, so a kitchen remodel can make life easier and better while you are still in your home.
Add a Work From Home Friendly Office
These days, everyone wants a home office. However, many older homes were built before home offices were even a consideration. A house with an office can go far with potential homebuyers.
Although offices don't increase the bedroom count if they don't meet bedroom qualifications, they are still a big selling point and can increase the value of a home, especially with such an increase in those working from home.
A home office doesn't have to be huge to be effective. In many cases, a large closet or storage area can be reconfigured into an office, or walls can be rearranged to pull space from multiple rooms into a new office.
No matter how it is arranged or created, a home office with natural light is not only functional but also incredibly desirable.
Keep Value from Plummeting by Fixing Structural Issues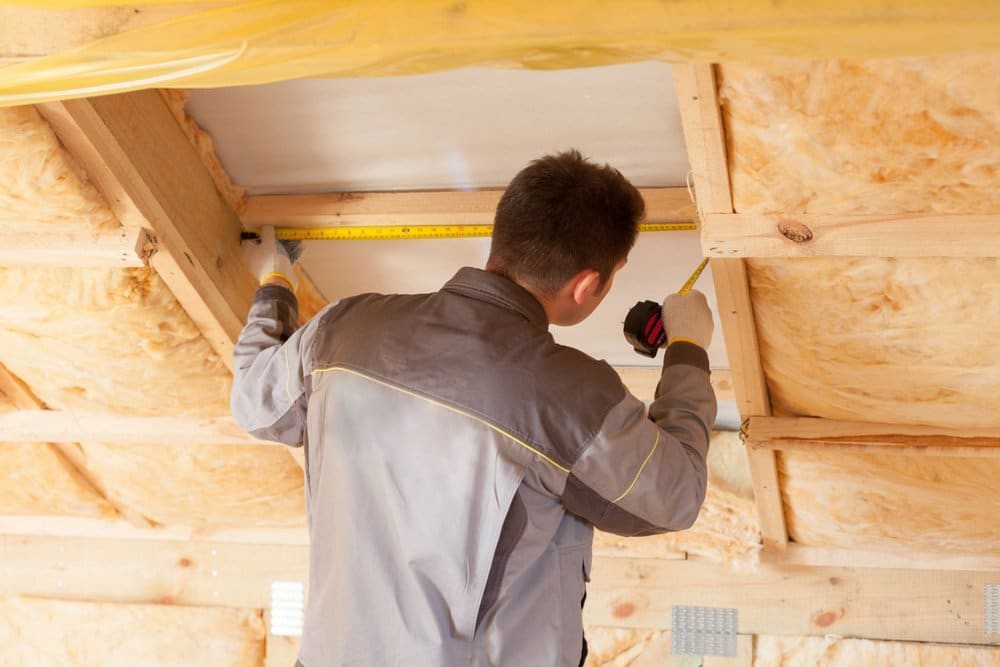 One of the most practical applications for remodeling is to
fix a structural flaw
or issue. This approach can often lead to some of the highest returns to home value.
Structural issues can include anything from a sagging roof to rotting drywall or leaking windows. These fixes often aren't as dramatic on the interior of the house because they don't involve large upgrades, but they are crucial to maintaining the safety and structural integrity of your home.
A house with a structural issue will see a decline in its value, so fixing those issues is crucial to getting the proper return on your home.
When a potential homebuyer comes to look at your home and sees structural issues, they'll see these as red flags, which can drive buyers away. For this reason, these issues are weighted heavily when calculating your home's value.
In its most basic form, a home needs to keep its occupants safe, and structural issues that endanger the residents can cause the home value to plummet. Investing money to remodel and fix those issues can greatly turn your home value around and lead to huge improvements in the overall safety of your home.
Remodeling your home can greatly increase its value. Every home is different, so there isn't a set formula that certain remodels will increase your home value by a certain amount.
However, focusing a remodel on the most pressing issues in your house and being strategic in how you expand and upgrade your home and lead to major increases in your home value.
Your home is the most valuable asset you have. Make the most of it with a home remodel.
Let's talk about your next home remodel!